Mohanji, the founder of Ammucare Charitable Trust (ACT), is a globally respected philanthropist who likes to call himself an ordinary man. An exemplary family man and an erstwhile corporate professional, he believes in the process of evolving spiritually while living and experiencing life. An unassuming man and friend to all species, he freely creates and offers powerful practices, such as meditations, Conscious Walking and Consciousness Kriya, to accelerate spiritual evolution.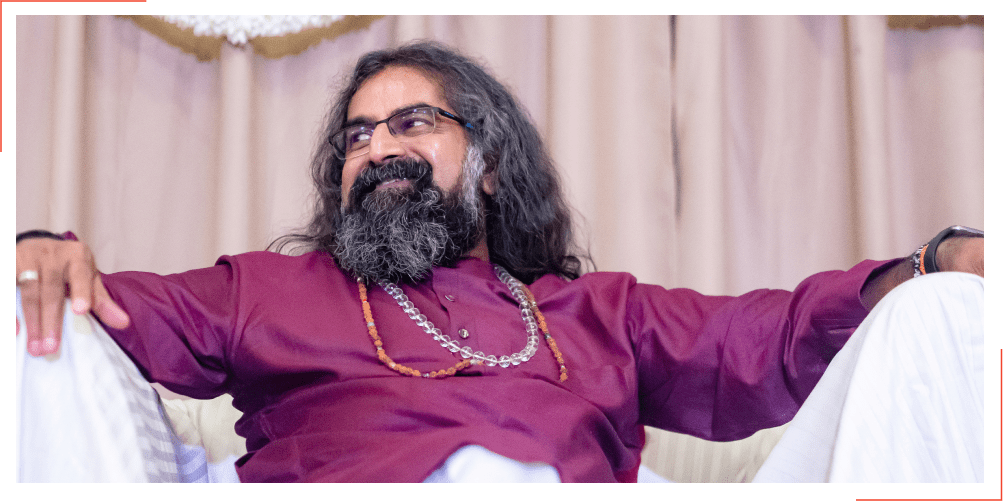 Liberation from all bindings, concepts and habits of life are his core teachings. He places emphasis on purity, faith, unconditional love and selfless service towards fellow beings across species.
Mohanji is also a published author, a regular blogger and speaker at various leading institutions. He is a permanent invitee to the International Peace Pledge Project. He has also established the Mohanji Foundation, a global organisation dedicated to guide all beings towards a non-violent, peaceful and compassionate existence that contributes positively to the society and to our Mother Earth.
LET'S START DOING YOUR BIT FOR THE WORLD. DONATE A LITTLE.