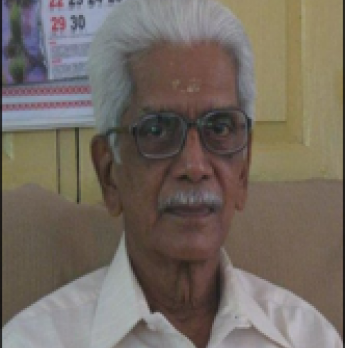 Dr P Kesavan Namboodiri served as the first President of Ammucare Charitable Trust and has been associated with the organization since its inception. Dr Namboodiri was a leading orthopaedic surgeon who worked in the Kerala government for many decades in various capacities, including the chief police medical officer as well as leading the Kerala Medical Association. He is also well known in Kerala for his translation of great spiritual works into Malayalam, which he began in earnest after his retirement. Some of the books he has translated include "Power of Purity" by Mohanji, "Silence of Shiva" by Mohanji, "The Sage of Sakori", "Sreepada Sreevallabha Charitamrutam" and many more. Dr PK Namboodiri is also the father of Mohanji, the founder of Ammucare Charitable Trust.
Dr Namboodiri is deeply dedicated to the cause of selfless service to society and has been instrumental in guiding the development of Ammucare's values and ethos over the years. As a member of the advisory board, his wisdom and insights are invaluable to the organization.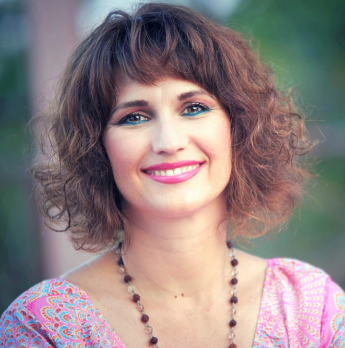 Devi Mohan serves as the Global Ambassador for Mohanji Foundation, Global President of ACT Foundation, and Director of the Himalayan School of Traditional Yoga (HSTY). Devi represents Mohanji Foundation as its Global Ambassador at various international events, initiatives, and forums: from interfaith dialogue and world peace-related forums such as the Parliament of World's Religions, Living Peace Projects and Unity Earth, to non-violence and women empowerment-related events and initiatives such as Vegan India Conference, Women Emerging and Festival of Womanhood. Through her inspirational talks, she aims to touch people's hearts and serve the cause of peace and women's empowerment through the active expression of love and expansion of consciousness.
Devi has served as Global President of ACT Foundation since 2012. Founded by Mohanji in 2003, led by Devi and supported by the immense dedication of 500+ selfless volunteers, ACT Foundation has grown into a global charity community spread over 23 countries, working tirelessly to help the helpless, give dignity to the poor, and provide opportunities to all in need.
Devi's unique contribution to society is about transforming pain into purpose by combining two powerful approaches that make a genuine difference within a person and society at the same time: 1. Undergo unique deep inner processes that she has created, which help one tap into the deepest of pain in order to rise above it. 2. Reaffirm the new reality by embracing a lifestyle of long-term selfless service. More information on Devi can be found at her website 
(www.devimohan.com)
Devi brings these multifaceted perspectives to her role as an advisor on our board.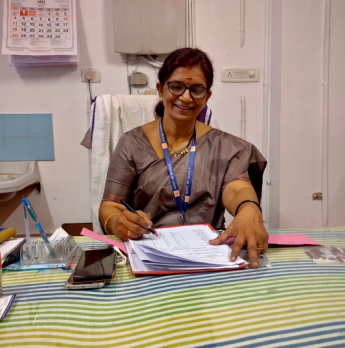 Surya Sujan is a dedicated social worker who has spent her life serving the rural communities of Kerala. With over thirty years of experience in the Rural Development department, Surya has worked tirelessly to create a positive change in the lives of many. Throughout her career, she has held several important positions, including Women Welfare Officer and Swachh Bharat Mission Officer. She has also been a dedicated member of various organizations, including Blood Donors Kerala and Trauma Care. The depth and understanding of activities taken up by her in various parts of Kerala on behalf of Ammucare are always well- planned, thought of and bring wide attention from key stakeholders in the region.
Surya's passion for social work began in her childhood. She was also a classmate with Mohanji during his school days. Her passion for social work has inspired many people and her contributions have been recognized by the government and the community.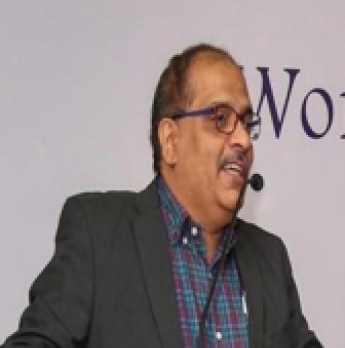 Shaju Mangalam is an accomplished professional with over 26 years of experience in the field of economic and trade policy advocacy. He is currently the regional head of one of India's apex industry associations. Throughout his career, Shaju has been a driving force behind many successful initiatives and campaigns aimed at promoting the growth and development of the Indian economy. In addition to his professional achievements, Shaju is also deeply committed to corporate social responsibility (CSR) activities. He believes that businesses have a responsibility to give back to the communities they serve, and has worked tirelessly to promote sustainable development and social welfare programs in India.
Shaju has been associated with Ammucare since its inception in 2003 and actively guides the organization on various strategic initiatives, especially relating to its relationships with the corporate world.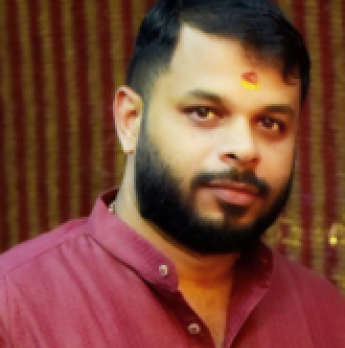 Rishi Ambat is a multifaceted personality with a passion for human rights, business, and astrol science. His expertise in sales and marketing has helped him become a successful entrepreneur, while his commitment to human rights and spiritual pursuits has made him a respected voice in the community. Rishi's achievements in business, human rights activism, and astro science are a testament to his dedication and hard work. He continues to inspire others to pursue their passions and make a positive impact on the world.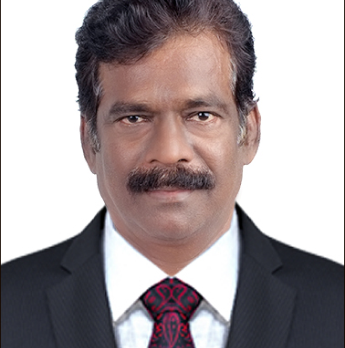 K. Mohanan is an award-winning producer and production controller with over 40 years of experience in the Malayalam film industry. He has served in various capacities in the industry and is currently the General Secretary of FEFKA (Film Employees Federation of Kerala), a prominent organization that represents the interests of film workers in the state. Mohanan has produced several critically acclaimed and commercially successful films and is known for his expertise in production management and organizational leadership. He Provides strategic advice and guidance to the Ammucare team on matters related to the film industry. Help identify opportunities for collaboration between Ammucare and other stakeholders in the film industry, including filmmakers, distributors, and exhibitors.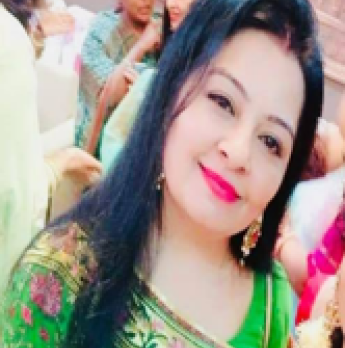 Dr. Puja Thakur Sakera is an accomplished professional with over 14 years of experience in the fields of toxicology, social work, and NGO management. She holds a Ph.D. in Toxicology from St. John's College, Agra University, and has been actively involved in social work through her NGO, Shram Sewa & Rudraushtika International Foundation. She is also the Founder/Chairman at Mission-SASHAKT, an organization dedicated to empowering women and promoting gender equality. Dr Sakera provides strategic advice and guidance to the Ammucare team on matters related public health and social work.
Sakshi Gupta is a past President of Ammucare, having served a 5-year tenure that saw the organization grow in its impact on society and its presence across India. Currently, she is the Founder and Director of Suwaasini and Vegan Weaves, ventures through which she is seeking to create innovative solutions for social and environmental challenges. Her journey with Ammucare began as a volunteer, and her passion for serving the needy has remained a driving force throughout her life. She was instrumental in the creation of the first Mohanji Ka Aangan in Jammu, and this initiative has since grown to provide a new life to children from vulnerable backgrounds.
Her entrepreneurial spirit, dedication and passion for service are invaluable to our organization.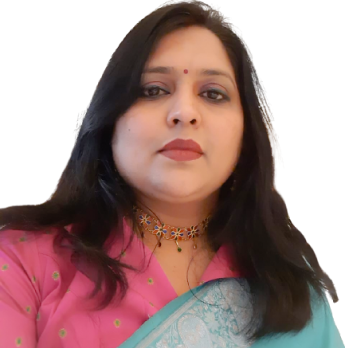 Deepali Bais has over fifteen years of diverse professional experience in fields such as engineering, management, administration, education, IT consulting, social work, and counseling. After years of working in executive positions, Deepali followed her passion for service and dedicated herself to social work and counseling.
Atmanirbhar, one of the important projects of Ammucare that ensures self-sufficiency is the brainchild of Deepali. Her ability to connect with individuals from diverse backgrounds and provide compassionate support has enabled various projects to become successful. Deepali's insights and perspectives from her diverse work and life experiences add a special flavor to her contributions as an advisor to Ammucare. Deepali brings a unique perspective and wealth of experience to the table.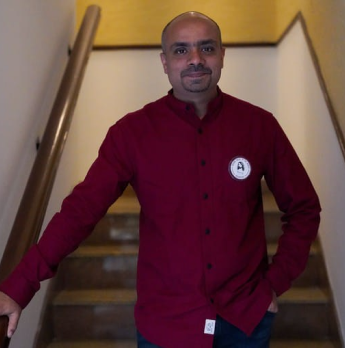 Aditya Nagpal has over 10 years of experience in the IT industry and has been associated with Ammucare since 2014.
In addition to his work with Ammucare, Aditya also serves as the Country Head of Mohanji Foundation India, where he has been instrumental in driving the organization's growth. Beyond his technical expertise, Aditya is a deeply compassionate individual who is dedicated to helping others. His commitment to service is evident in his work with both Ammucare and Mohanji Foundation India.
Aditya is also instrumental in facilitating close coordination between Ammucare and Mohanji Foundation projects and objectives.