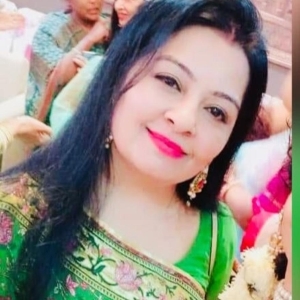 Dr. Puja Sekera has joined Ammucare as part of the Special Advisory team. She has done her Ph.D in Toxicology from St.John's college, Agra University. She has also published a couple of research papers.
She took her academic pursuits to the next level by working as a lecturer in SD degree college Muzaffarnagar and Meerut Engineering College. Later, she also worked with Media house NETWORK 18. In her journey spanning 14 years,Dr. Puja Thakur Sekera has done relentless social work under the aegis of her NGO- SHRAM SEWA &RUDRAUSHTIKA INTERNATIONAL FOUNDATION. Her social welfare projects have benefited a large section of society like Babaria Criminal Tribe. She has worked with women jail inmates, children in juvenile homes, leprosy patients, senior citizens and mentally challenged children. She regularly does blanket distribution to thousands of underprivileged people on the streets, in hospitals, on the railway station, in orphanages and old age homes.
RUDRAUSHTIKA INTERNATIONAL FOUNDATION has supported many social causes which has helped in economic empowerment of many NGOs by providing market to products made by blind children, jail inmates and many more social institutions supporting the underprivileged by organising expos in various cities. Ms. Sekera has been reaching out to the girls by carrying out extensive talk sessions at rural, urban, semi urban schools and colleges. She has been reaching out to students, teachers and lecturers of various academic institutions all over Uttar Pradesh as part of spreading awareness under her umbrella project mission "Sashakt".